Acupuncture at Rockside Chiropractic
Please Note:
Acupuncture is only offered at our Garfield Heights Location
Developed many centuries ago in the far eastern part of the world (China), acupuncture has become more popular in the United States and today can be found within many health care facilities. Similar to spinal manipulation in the sense that acupuncture is, in part, an art-form where practitioners will follow various methods of inserting very tiny thin needles into different locations on the body depending on the condition or pain that is present.
Facts:
Commonly, patients who get acupuncture describe that they cannot even feel the needles when they are being set into position. More recently, global studies have concluded that acupuncture is effective at managing and or eliminating pain, and in some cases, nausea. A landmark study from 2012 out of the Memorial Sloan-Kettering Cancer Center in New York that involved over 28 thousand patients concluded that acupuncture was effective for treating chronic pain and should be considered as a treatment option. There is also a growing body of evidence that acupuncture is effective at treating depression, sleep disturbances and drug addiction.
Acupuncture is said to stimulate "chi" or energy in the body. The pattern of energy flows through what is referred to as body meridians which are sometimes "mapped" out. Acupuncture philosophy says that disruptions in the flow of body energy through the meridians
are thought to be responsible for all disease. Acupuncture attempts to stimulate the energy patterns that are within the human body.
The Ohio BWC will consider and in many cases approve a trial of acupuncture to see if it can reduce pain while causing improvement in certain conditions.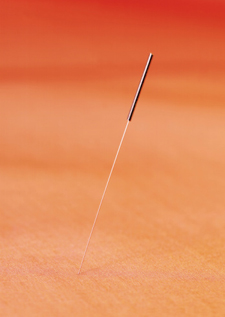 Conclusion:
Acupuncture can be a great tool when performed properly. Our acupuncturist, Yaxian Ding, has helped many people dating back to 1990. Her medical degree is from Shanxi Medical University in China. She also has a doctorate in Chinese Medicine from Beijing University in 1994.
Call us and set up an evaluation to see if acupuncture can help you.
CONTACT US »

---
Acupuncture Garfield Heights OH | (216) 429-9700